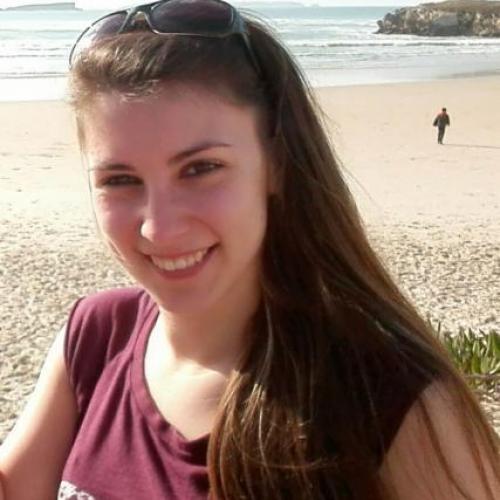 Email:
sofia.silva@ipleiria.pt
Research group:
Coastal Systems and Ocean
Research lines:
Biodiversity and Ecosystem Functioning
Environmental Risk
Biotechnology and Resources Valorisation
Activity summary
Sofia E. Silva has a degree in Marine Biology and Biotechnology from the Polytechnic Institute of Leiria and a Master's Degree in Marine Biology and Conservation from ISPA-IU. Her research has focused on different areas such as climate change, ecology and toxicology. Currently, she is a PhD student in Biological Sciences at the University of Durham, UK, in a project dedicated to study the genomics of Mediterranean dolphins.