Antartic, microplastics and conservation photography: How Portuguese researchers are leading international marine research and public engagement in ocean protection
28 of June, 13h00 - 14h30
Moderator: Adriano Cerqueira, 90 segundos de Ciênica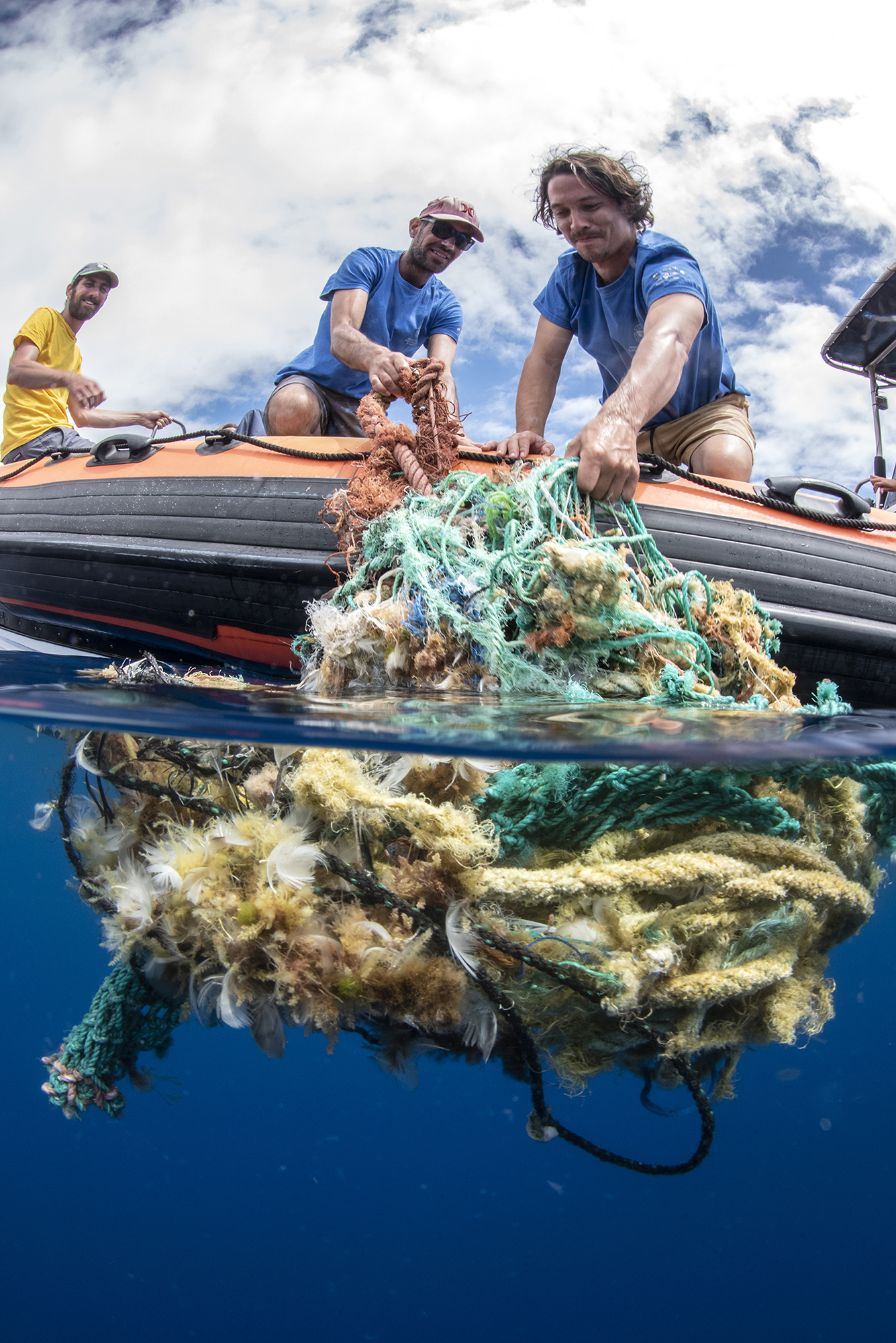 How can current research push for progress on ocean conservation? This is the question that is driving MARE's UNOC2022 official side-event. During a 90 minutes online showcase three inspiring researchers, internationally recognized, moderated by the journalist Adriano Cerqueira, will reveal three societal important challenges and its potential solutions:
Challenge 1| International Law Dialogues: José C. Xavier is a marine ecologist specialized on Southern Ocean ecology and the Head of Delegation of Portugal at the Antarctic Treaty Consultative Meetings.
Challenge 2| Plastic Pollution: Paula Sobral is an expert in microplastics, who has collaborated with several national and international governmental institutions and agencies, including UN.
Challenge 3| Social Engagement: Nuno V. Rodrigues is a conservation photographer, whose photos have been awarded and published in international exhibitions, newspapers, magazines and books.
Nuno V. Rodrigues
Marine biologist and researcher at MARE IPLeiria (Peniche, Portugal), he is the author of dozens of scientific articles and three books on marine fauna, having contributed to many others. As a photographer, he specializes in underwater photography, using the image as a tool for study and communication, with the goal of conservation. He contributes regularly to publications such as Oceanographic and National Geographic Portugal and his images have been widely published in books, newspapers and magazines and also exhibited globally, with several having won awards in international competitions. In 2021 he was awarded conservation photographer of the year by Ocean Geographic and in 2022 he won 2 awards in the UN World Oceans Day Photo Competition. Certified diver since 2000, Nuno has over 1500 hours underwater in various places around the world, most of which studying and photographing marine life.
Paula Sobral
Researcher in marine litter and microplastics since 2008, coordinates several national and international research projects about distribution and abundance of microplastics in the ocean and its impacts on marine life. Designated expert in microplastics for the FCT-MCTES, worked as member of GESAMP and participated in the UN 2nd World Ocean Assessment. Collaborated in the implementation of Marine Strategy Framework Directive in Portugal. Founder and President of the Portuguese Marine Litter Association, promotes and develops activities of science communication to society to improve literacy about marine litter and microplastics.
José Xavier
José Xavier studies the behaviour of top predators (penguins, albatrosses and seals) in the Southern Ocean in relation to climate change since 1997, integrating science, education and policy making working with > Antarctic expeditions. He is a professor of the University of Coimbra, senior scientist of the Marine and Environmental Sciences Centre (MARE) and honorary fellow of the British Antarctic Survey, collaborating with scientists from > 10 countries. José is the Head of Delegation of Portugal at the Antarctic Treaty Consultative Meetings and in various comités of the Scientific Committee for Antarctic Research (SCAR). He is the youngest scientist to receive the international Marta T. Muse award for the excellence in science and politics in Antarctica.
Why are these subjects important for all of us?
Healthy, resilient marine and coastal ecosystems are fundamental to enable a sustainable development. Those are a source of food, energy, minerals and transport. The ocean economy will be worth an estimated $3 trillion annually by 2030, approximately 5% of global gross domestic product (GDP).1 The economic and social value of coastal and marine resources and ecosystem services to individual communities and societies is incalculable. Additionally, marine ecosystems play an important role in climate regulation. Look at Antarctica, its ice, ocean and ecosystems - together they help preventing climate change, drive important ocean currents, and contribute to the drawdown of millions of tons of carbon dioxide from the atmosphere. However, the ocean is subject to many pressures that deplete natural resources, such as microplastics and other pollution vectors.
Do we understand these impacts and their influence on our life? Researchers, who are aware of this problematic situation, are studying and researching every day for innovative solutions to answer these societal problems, that require structural transformations and common shared solutions anchored in the SDGs.
Are you curious? Do you already have a few questions you would like to ask? You can ask them right now, by registering for the event. We guarantee they will answer.
Registration closed
If you have any doubts do not hesitate to contact gcmare@mare-centre.pt
Alternatively, watch the event live on MARE's youtube.
Other MARE events at the UNOC 2022
One Sustainable Ocean - Ocean Science & Business2Sea | ARNET Exhibition
Organization: Municipality of Lisbon, Fórum Oceano and FCT - Foundation for Science and Technology
MARE is a coordinating member of the ARNET Associated Laboratory, which will have an exhibition space under the theme "5 days, 5 challenges for the Ocean". On each day of the conference, from June 27 to July 1, ARNET will highlight one of the 5 societal challenges that guide the thematic lines of this Laboratory: Scientific Challenge | TL1-New Approaches in Aquatic Exploration and Monitoring; Environmental Challenge | TL2-Environmental Sustainability under Global Change; Health Challenge | TL3-Environmental Risk Assessment and Management; Economic Challenge | TL4-Biotechnology and Nature-based Solutions for the Blue Economy; Social Challenge | TL5-Governance, Citizen Science and Ocean Literacy.
Each day, the exhibition space will highlight a selection of national and international research projects developed for the sustainability of the Ocean. To this end it will have the presence of six researchers, two from each UID partner of ARNET: MARE, CIMA and CBMA.
More information and registration: https://onesustainableocean.forumoceano.pt/
One Sustainable Ocean - Ocean Science & Business2Sea | Coastnet Exhibition
MARE will participate in the context of the Coastnet Research Infrastructure (part of the National Roadmap of Research Infrastructures). Coastnet will have an exhibition space where themes of Ocean observation and mapping will be discussed.
More information and registration: https://onesustainableocean.forumoceano.pt/
One Sustainable Ocean - Ocean Science & Business2Sea |  Ocean Demonstrations
MARE's participation in the Ocean Demonstrations initiative that brings together national and international institutions in short demonstration sessions on technology used for the study and exploration of the Ocean. The initiative will run from June 27 to July 1, with MARE's participation on June 27.
Of Flags and Nets: Education to Sustainable Development as the hook for local community development
Foundation for Environmental Education; Blue Flag Association of Europe (ABAE); EcoOcean
Event focusing on the power of harnessing networks at the local level for community empowerment and for the generation of positive social and environmental impact in the surrounding coastal context.
More information and Registration: https://www.fee.global/
From the Southern Ocean to the Arctic - a Call to Action via the UN Ocean Decade
Organization: European Polar Board (EPB); RBINS; Scientific Committee on Antarctic Research (SCAR); SOOS; Scientific Committee on Oceanic Research (SCOR); WCRP; CLIVAR; ICED; PA2F
Virtual event, scheduled for June 26, 2022, 1pm-5pm (GMT+1), with the participation of researcher José Xavier as an invited member of the discussion panel.
Symposium "Talking about Ocean Conservation in Portuguese 
Organization: Association for Marine Environment Research
Virtual event scheduled for June 27, 2022, 1pm-5pm (GMT+1) with the participation of researcher Rui Rosa, in a talk entitled Impact of climate change on the marine environment.

Ocean Research: the future for science collaboration
Organization: British Embassy
The event was attended by Ricardo Melo and José Xavier, researchers from MARE.
Marine Protected Areas, Source-to-sea Concepts and Multi-use of Marine Space
Organization: Ecologic Institute
MARE researcher Marisa Batista will participate, as a specialist, in the discussion panel: "WWF's involvement in marine conservation/governance in Europe"
The event will take place on June 30th, between 9am and 11am, at the Pavilion of Knowledge - Ciência Viva, in Lisbon.
More information and Registration: https://www.ecologic.eu/18639
Recuperar as florestas esquecidas dos Oceanos
Organization: SeaForester, Municipality of Cascais
MARE researcher João Franco is one of the invited speakers at this event, which will showcase how the restoration industry can transform seaweed forest restoration into a commercial-scale enterprise following the model developed by SeaForester. Through an excellent panel of guest speakers, the event will also highlight the importance of strategic partnerships to support, finance and further develop seaforestation at scale.
The event will take place at Casa de Santa Maria in Cascais, on June 30th, at 3pm.
Free event, but fill in the online form to express your interest in attending: https://forms.gle/TrjJzczL6kEhY19U7
Ocean BA – meet the Ocean NOW!
Organization: NOVA School of Science and Technology
Lia Vasconcelos and José Carlos Ferreira, are the two invited speakers from MARE at this event. Lia Vasconcelos will interveen in the panel "Blue Governance - Collaborating for a Blue Economy" and José Carlos Ferreira in the panel "Nature-based Solutions for a Coastal Sustainable Climate Change Adaptation".
The panels will take place betweeen 10:00 and 11:55 pm at the Workshop room of the One Sustainable Ocean side-event, at Pavilhão de Portugal, Lisbon.
More information and Registration: https://onesustainableocean.forumoceano.pt/
Blue School National Meeting "Creating Good Wave Generations"
MARE, as a member of the Scientific Committee of the Escola Azul program, will be present at the event "Creating Good Wave Generations", which will bring together all the Blue School Community at the Pavilhão do Conhecimento, on June 27, 2022.
Date:
Tuesday, 28 June, 2022 -

13:00

to

14:30