Applications are open for the master programme in Marine Living Resources: Science, Technology and Society between June 1st and July 12th, at NOVA School of Science and Technology (FCT NOVA), Lisbon, Portugal!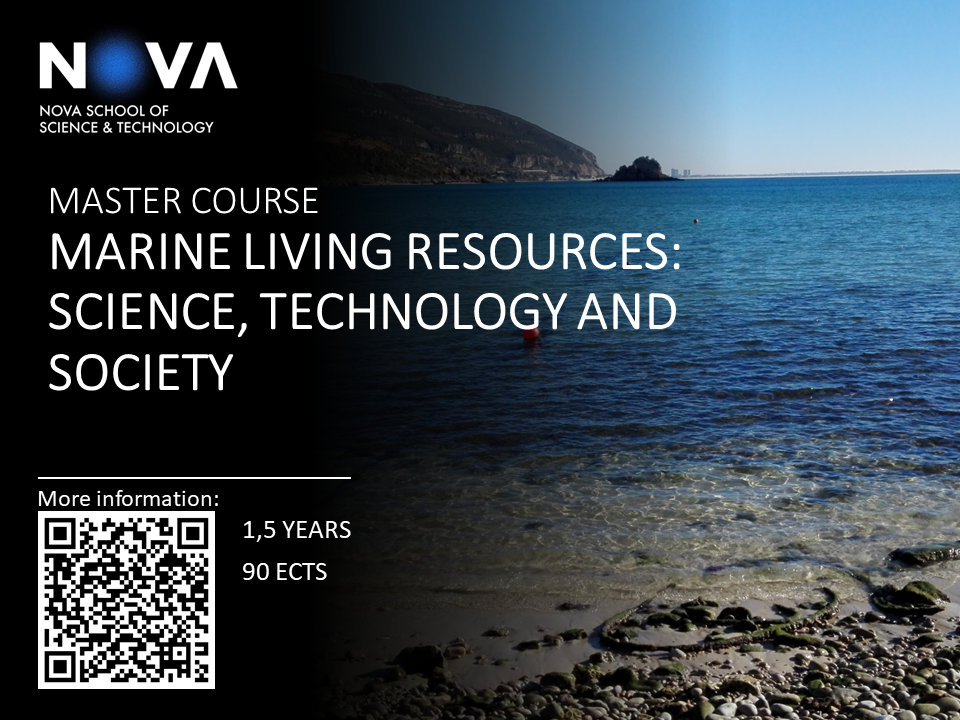 This 3-semester programme takes advantage of the expertise of the FCT NOVA professors in different areas, from engineering, to biology, biochemistry and social sciences, as well as its infrastructure, particularly the research centers for excellence on areas of marine and environmental sciences and sustainability, namely the MARE – Center for Marine and Environmental Sciences and CENSE – Center for Research in Environment and Sustainability.
Through a systemic approach to Science, Technology and Society, this master's degree offers interdisciplinary training in fundamental and applied areas, namely those related with the ecological, technological, political, and sociocultural aspects of the primary sector of the Blue Economy.
Students will acquire the skills to address the challenges and goals of the European Union's Blue Growth strategy, namely the sustainable development with awareness of the value and economic potential of marine areas and their vulnerability to human action.
This master's programme also counts with the collaboration of valuable partners, such as: i) IPMA – the Portuguese Institute for Sea and Atmospheric Research - which operates foremost in the management of living marine resources; ii) SINTEF Ocean and Oslo Metropolitan University, two internationally renowned Norwegian institutions in technologies and innovation of the sea.
For more information, please visit the page