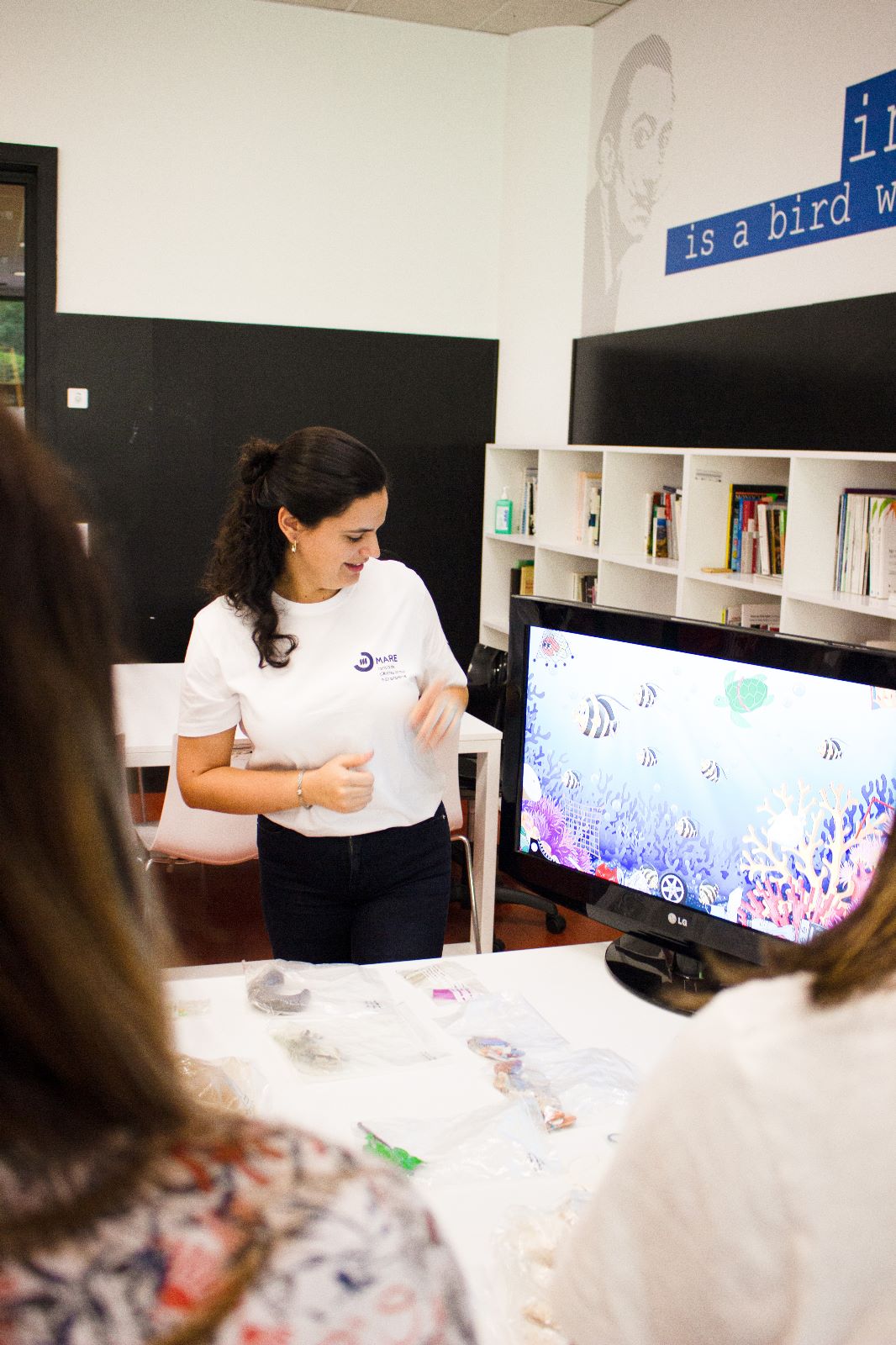 MARE researcher Sara Bettencourt recently concluded her doctoral thesis with a 19. Over the past four years, she studied marine litter in Funchal, Madeira, funded from the Foundation for Science and Technology. And it was with "great joy" that she received the result. "We're always surprised by a grade like this, because even though I was confident in my work, I didn't knew to what extent these grades could go. The work presented was published in four scientific articles, all in journals with good impact factors and recognition, which also brought some reassurance during the public discussion, as there had already  prior validation and discussion of the work and results," reflects the researcher.
During the research, Sara conducted various samplings at Praia Formosa and also at Praia do Almirante Reis, and a lot of marine litter was found. From "cigarette packaging fragments, straws" to "paper and cardboard objects," as the researcher explains, much of the litter was not left by beachgoers but transported by streams.
This research included educational activities that reached various age groups in schools, evening classes, day centers, and senior universities. The results were very positive. Through questionnaires (conducted before and after the educational activities), interviews, and brainstorming, people reported changes in perceptions, knowledge, and stated they will change behaviors.
"The most challenging aspect was indeed the issue of the pandemic. Since my work plan involved a lot of in-person interaction with various target audiences (i.e., children, adults, and seniors), the limitation of not being able to interact in person made it difficult and delayed the progress of the educational activities. Another challenge was developing educational strategies that would be appealing to every target audiences and in line with the principles of education for sustainable development, as well as evaluating those same strategies (when it comes to education, evaluation is always one of the 'hurdles' of the work)," explains Sara Bettencourt.
"With this work, I am able to understand that education, awareness, and co-responsibility of the population regarding marine litter are essential for changing perceptions, knowledge, and behavioral intentions, reinforcing the need to continue investing in these approaches. Therefore, continuing to communicate science is one of the next steps, as the results reinforce its importance and necessity. Additionally, the work showed that a variety of audiences should be included, so it will also be important to continue exploring targets beyond students, meaning considering the aspect of non-formal education in these endeavors," she concludes.
"The advice that I give, which is also part of the title of several of my lectures, is that marine litter is a global problem that requires local action, where each individual plays an important role. It's a problem for all that requires collective action, so it's crucial to raise awareness to take action.