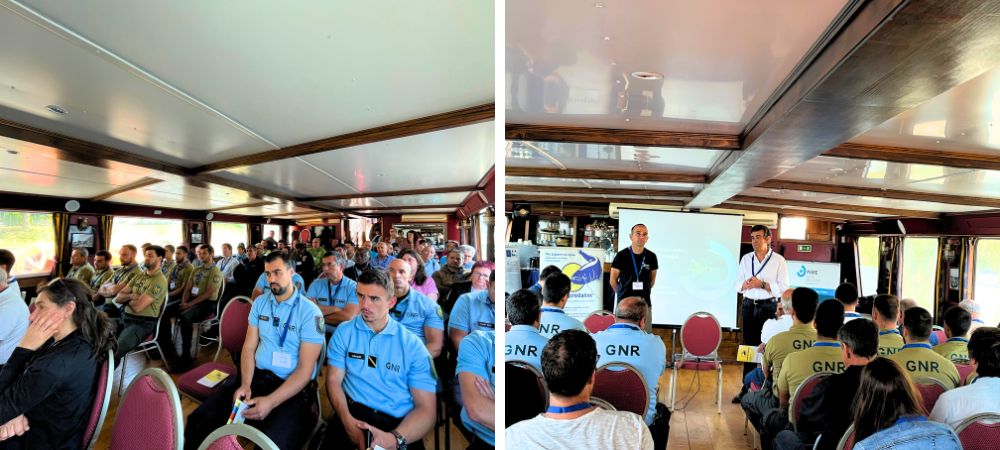 Having heard of something is one thing, knowing how it is in its various phases and being able to identify it is another. That's why professional and recreational fishermen, local and regional entities such as municipalities, parish councils, regulatory bodies like the SPENA of the GNR (National Republican Guard), the Forest Guard, and the Nature Watchers of the ICNF (Institute for Nature Conservation and Forests) participated in the workshop promoted by the national coordinating team of the LIFE PREDATOR project, the Faculdade de Ciências da Universidade de Lisboa  in partnership with the Município de Vila Velha de Ródão.
It was at the dock of Ródão, on May 18th, that the team of researchers from MARE, cE3c e IDL, along with 75 people from different regions of Portugal, discussed the problem and control options of this species with the participants - the European catfish, an invasive species illegally introduced in lakes and reservoirs in southern Europe.
Surveillance is one of the words that "complete this puzzle." Therefore, "training nature watchers to empower them to be more effective in inspecting recreational and sport fishermen, understanding the need to prevent fishermen from releasing invasive fish, knowing what a wels catfish is, distinguishing a wels catfish from the American catfish," is crucial, as explained by the MARE researcher Filipe Ribeiro.
Divided into two parts, the program was dedicated to presenting the LIFE PREDATOR project and the planned actions for the coming years, followed by a practical session that included the demonstration of various fishing techniques, such as electric fishing and fishing with nets and longlines; the recognition of fish species from the Tagus River caught in nets, and the presentation of fishing techniques for controlling this species. In this second practical part, only non-native invasive species were captured, such as the zander, the largemouth bass, and the carp, including four European catfish specimens measuring approximately one meter.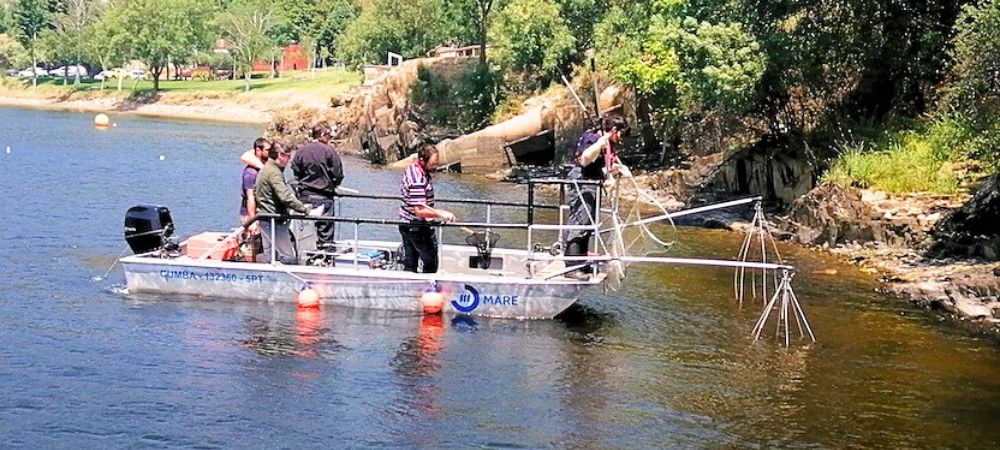 "This scientific and research project represents an added value for our territory, as it raises awareness among the population about the problem of invasive species and the importance of environmental balance, thus contributing to the reduction of the negative impact of that species on the river and to better environmental management," emphasized Luís Pereira, the Mayor of Vila Velha de Ródão.
Resulting from a partnership between Portugal, Italy, and the Czech Republic, with co-financing from the European Union through the LIFE program and the municipality of Vila Velha de Ródão, the LIFE PREDATOR project was launched in September 2022 and aims to reduce the impacts of the European catfish on biodiversity, with a team of 11 researchers. The workshop held now is one of the many actions planned in this project, which runs until 2027.