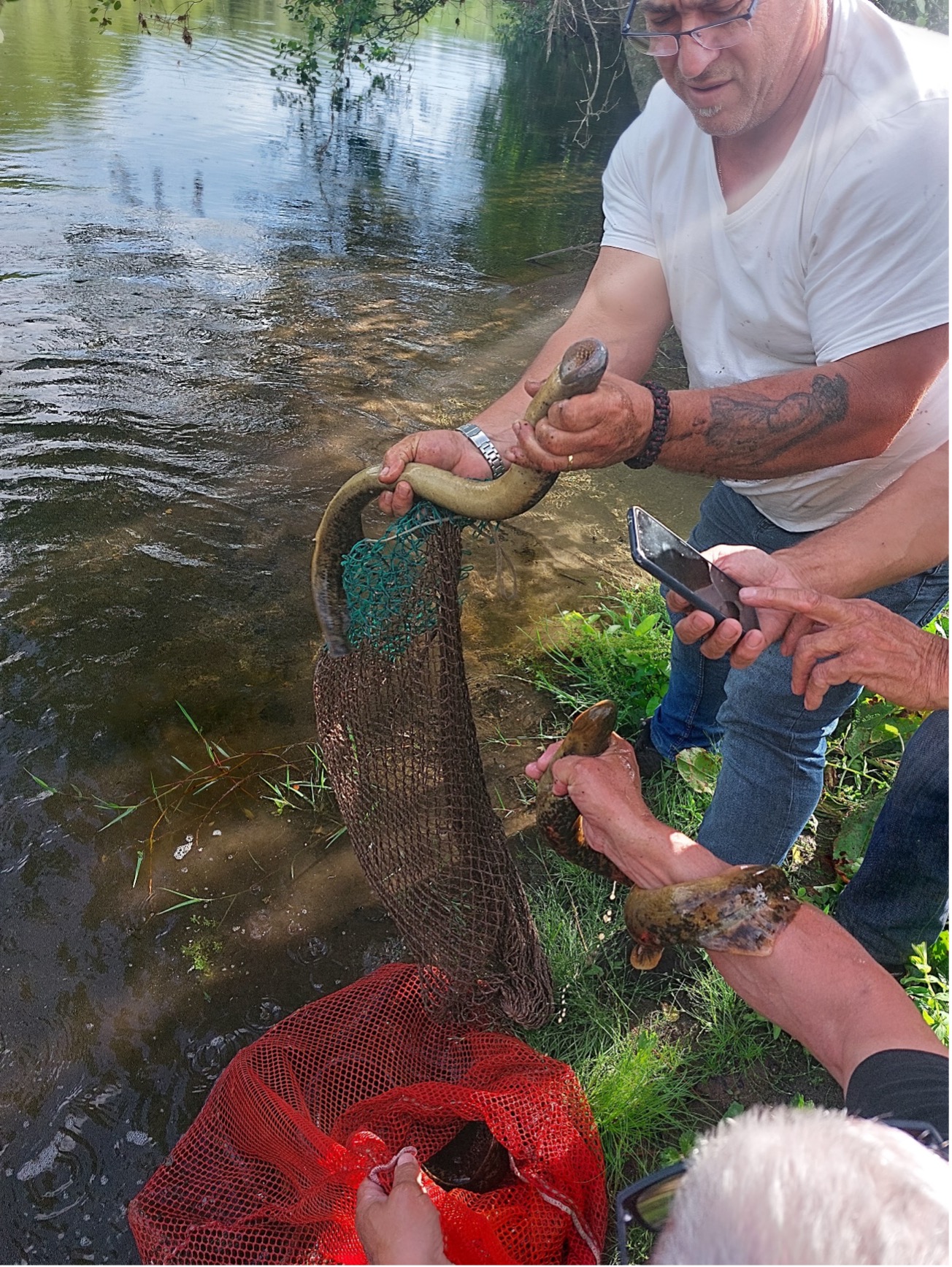 During May, a team of researchers from MARE-UÉvora, together with ICNF - Institute for Nature Conservation and Forests, and the Environmental Protection Unit of Arcos de Valdevez, accompanied the release of 14 sea lampreys (Petromyzon marinus, L.) in the Vez River, in Arcos de Valdevez, Viana do Castelo district. This monitoring resulted from the initiative of a group of professional fishermen working in the Lima River who decided to release some of the animals previously caught during fishing activities. The purpose was to increase the abundance of sea lampreys in this location in the coming years, as it is one of the main tributaries of the Lima River.
The sea lamprey, classified as "Vulnerable" in Portugal, is spawning season ends in late May/early June. This action also results from the intense partnership work and awareness-raising efforts that the University of Évora and MARE have been developing with various fishing communities in our country over the past years, and the practical results are evident through the promotion of these initiatives.
According to Pedro Raposo de Almeida, Director of MARE and coordinator of various projects related to management of diadromous species fishing, such as the sea lamprey, "We are delighted to witness these initiatives promoted by professional fishermen. Over the past years, we have sought to involve fishermen in the management of fishing for these migratory species, particularly the sea lamprey and the shad, because the protection of these valuable natural resources can only be successful with the collaboration of fishing communities in our country."
It is hoped that this positive action by the fishermen will raise awareness not only among other fishing communities but also among other entities involved in the conservation and management of these natural resources, demonstrating that the preservation of these ecosystems is a collective mission for all of us.